Studies show that babies are more drawn and attracted to faces that are shorter. Orthodontic case studies has shown without exception that shorter, more forward growing faces look better and have straighter teeth. But what if we are already adults with a long face that have grown unfavorably as a child?  Is it still possible to change the shape of our adult face without surgery?
The cause of Long Face? Not in Genes but in environment
In Asia (especially S.Korea and Japan) there is an obsession towards "small" faces, it is considered a sign of beauty and people may throw remarks like "wow your head is small" and it is considered a compliment.
I'm not entirely too sure if just having a small face alone contributes to person's beauty. Or if small face contributes at all to beauty? for example, having straight teeth is important for aesthetics but if you have too small jaws one will have teeth crowding. So obviously smaller isn't always better.
What they are unconsciously referring to most likely is describing whether the person had Horizontal Growth as a child or Vertical Growth. (if their jaws grew forward in the face or downward in the face)
Some of world's top orthodontists having experience in looking at many many different types of faces and their growth pattern through childhood into adolescence has recognized with much evidence that the forward growth of the jaws (maxilla) produces the most attractive faces.
The Maxilla
They have claimed the Maxilla is the most important bone in the face, and it is the key to facial beauty. Specially the forward placement of the Maxilla.
As you can see in the picture on the left, the Maxilla in green constitutes a large portion of our face, not only would narrowness or wideness of maxilla have large impact on whether someone has teeth crowding or straight teeth with wide smiles,  but forward/upward vs. downward,backward placement of the maxilla would have large impact on the whole face. you can visualize how if the maxilla develops forward it will bring out the zygomatic bone since it is connected, which are your cheekbones so often identified as sign of beauty, also if the maxilla is forward the lower jaw has to grow forward to meet it, so a nice face also has a nice jawline. But there's more to the maxilla… it also makes up large parts of your orbital rim so the eyes take on a different shape as the maxilla comes forward (more predator / feline type of eyes) also the cartridge of the nose isn't stretched down if maxilla grew downward / back so the nose appear smaller on a face with forward maxilla.
Are we After a Small Face? or a Forward Developed Face?
Remarkably there has been experiments done where they take babies and test what sort of faces they prefer more and the study concluded that babies prefer shorter face over longer faces.
Which shows beauty is recognizable to anyone from any culture of any age, and we most certainly don't have to know the scientific basis of facial beauty to recognize if someone is beautiful or not. Without having to know about the importance of maxilla,  we can recognize a beautiful face in one quick glance. Most of us can agree that it's something to do with symmetry or some balance of the face. Just by glancing at the whole face we can recognize it… this "balance".
I believe it is this balance that we are after, and this balance is only properly achieved by a well developed face, as nature intended. A well developed face means the skull bones are proper shape and size and placement, and what makes up large portion of the face? The Maxilla.
So a well developed face is only achieved by the ideal position of the Maxilla.
And the ideal placement for the Maxilla is up and forward in the face.
We are after the Forward Developed Face.
Smaller is not always better, the girl on the left seem to have smaller face than girl on the right, but which girl is more beautiful?
Some girls in Asia opt for jaw reduction surgeries but is it always the right choice? the girl on the right definitely has wider set of lower jaws, but that is greatly important for the balance of the face.
Why the Long Face?
It is first important to realize that nature intended all of us to have wide Maxilla that developed up and forward in the face. (because it is the most optimal design for the skull, for its best function and health, and nature always strives to be most healthy.)
Second it is important to understand that people that grew up pretty & beautiful, had this proper development and it wasn't in their genes but they simply developed as nature intended.
Third element is to logically understand that if it wasn't the genes that determined proper development than it has to be in the environment.
Fourth step is then to understand what factors in the environment seem to have the biggest impact on proper development or lack of it? Thanks to great research and work done by world's leading orthodontist such as Dr. John Mew and Mike Mew we are now beginning to understand the very root of this very important question. The answer is simple & logical. If you can view bone as something that is more like clay that is malleable under pressure. As shown by these individuals that changes the structure of their bone by weak pressure over time (produced by some garment or by altering posture)
It is the muscle of the face that has the biggest impact on proper facial development.
Two most important muscles are: the masseters(chewing/jaw muscle) and the tongue.
Having strong jaw muscles will ensure that skull will be held up and prevent the maxilla from growing downwards. Having strong jaw muscle also will mean that the kid will have their mouth closed at rest & all night long during sleep. If the mouth is closed, then the only place for the tongue can rest is on the roof of the mouth. And if the tongue learns to rest on the roof of the mouth, that further prevents maxilla from dropping down as well as drive the maxilla to grow forward.
What prevents this from naturally occurring is that our jaw muscles are getting weak because of soft high calorie diet of the modern world we are now chewing less and less, and increase in allergies from living inside all the time and (possibly) food allergines in processed food, house pets, increased pollutants in environment.  We are getting more clogged noses, and when the nose clogs we have to open our mouth to breathe.
Mouth breathing is at the root cause of most poor facial development problems, if the jaws are left open it is like the muscles are causing a reverse face pulling effect. The maxilla is being pulled down and back in the face.
"Studies have been done with monkeys to show the effects of mouthbreathing on growth. When the noses of perfectly normal growing monkeys were plugged, their faces began to grow backward and downward rather than forward and downward."
"Mouthbreathers continue to have facial changes occur throughout life. Depending on the extent of the mouthbreathing, the chin may continue to become more recessive bringing the soft tissue drape of the cheeks and nose downward. This can result in the cartilage of the nose being pulled down making it appear as if there is a bump in the nose where the nose becomes bony. Some of the downward & backward change may be masked by tilting the head in an unconscious effort to open the airway. This results in a forehead that slopes backward, but the chin does not appear as recessive.
Mouthbreathing also contributes to an unstable orthodontic result because the forces of the tongue and cheeks are unbalanced.
Check out this adult. Note her sloping forehead caused by forward head posture tilting to open the airway so she can breath. Notice the lack of cheekbones. Cheekbones only develop when a person breathes through their nose. Mouthbreathers tend to lose their chin anatomy and develop the "turkey gobble" look." (source: http://www.fasttraxortho.com/when_to_begin_treatment.htm)
When the jaws drop down and back, we tilt our head up to compensate, if we did not our face would be looking down all the time. This is what makes diagnosis rather deceiving sometimes. The woman above seem to have maxilla that is forward if you ignore the sloping forehead, however the reason her forehead is sloping back is because she is tilting her head back to keep her face leveled.
Research has found that the skull's forehead and back of head remains relatively stable throughout life, however the position of the maxilla has high degree of variances between some individuals.
If you take the sloping forehead and leveled the forehead, then you can visualize how the mid face is drastically down and back relative to the forehead.
Examples of moving the maxilla forwards:
Here are some of my favorite examples of what can happen to the face as the maxilla comes forwards.
Orthotropic Cases (see rest of before & after here)
Maxilla effect on the Eyes:
"When the maxilla fails to grow forwards, the growth of inside the skull is disrupted. You will find that the nasal septum is deviated. Patient will have TMJ, Sleep Apea, poor occlusion, all of these are result of a face that has not grown far enough forwards. You will see that that the eyes drop down each side (ref: picture above, face on left), because the zygoma and maxilla are out of position. You can see proportions of his face are different on both sides.
But if you take the maxilla forwards, it balances in the middle. (shown by the picture above, face on the right ). The problem was the maxilla was too far back and had displaced the bones inside the skull. By moving the maxilla forward, it centered and opened space in the back of the skull. You can see the change in the shape of the eye and the face is better balanced."
(source: http://www.youtube.com/watch?v=OxEtfwrSQB0 @ 34:00)
Yes these are all kids and one may argue that it is tough to see what actually changed by orthotropics and what was changes . But fundamentally
Adult Cases? Moving Maxilla Forward in Adults
well orthotropics is usually done on children from ages of 7-10, their theory is that they can get the most changes to occur during those ages when the skull is still developing.
Yes it makes sense that affecting growth at a young age could yield the most dramatic changes in shorter time but I'd argue that its not all in the growth alone but restructuring of the bone itself. And restructuring of bones never stops even when we are adults, all of us have the process of osteoblasts and osteoclasts that build and destroy bone everyday until we die.
Stephen Hawkings and other with muscle paralysis show negative consequences to their facial skeleton after a few years.
If muscle weakness results in a face that drops down and gets longer, than it must also be true that strengthening the muscles has the opposite effect?
Important Scientific Research on Monkeys
Harvold showed that he could change the skeleton of monkeys face by causing monkeys to adopt a open mouth posture, he showed that the face actually elongated overtime. gonial angle of the mandible opened further and maxilla dropped down, as well as dental crowding. These experiments were done on young and older monkeys with same results.
What's most interesting is Hohl's experiment in which he re-attached parts of the jaw muscles and configured them different to cause the jaw closing muscles to be stronger. Over time this had the opposite effect, by strengthening the muscle moved the whole mandible up and forward, and midface was forced to move forwards and upwards
The stronger muscles had the effect of crushing the whole face, making it shorter and come forwards. So apparently in all of these different growth pattern (vertical vs. horizontal) the actual density of the bone remains the same, but the shape can change, so in any of these growth pattern you only have so much bone. If you think of the whole skull as something made out of clay. You can't add more clay to it or take out clay. if you crush the clay skull it will get wider forwards and sideways, versus if you elongate the skull the face will get flatter and palate will get narrower.
Below is effect of someone that had jaw clenching problem, Dr. Hang of California documented the change after 8 years. Again much like the monkey experiment, the strength of the lower jaw pushed up the whole maxilla up in the face, also intruded the teeth and so the lower jaw was able to swing forward. Notice her tip of the lower jaw came forward, and longer jaw line.  She was not treated with any orthodontics or anything else, only thing that caused this change was her muscles. (source: http://www.youtube.com/watch?v=L0ZRkXIBIpw)
This was just the strengthening of jaw muscles alone, could changes become more positive for her if she was practicing tongue posture as well?
We know that change in adults is possible since Dr. Mike Mew claims he has made himself more handsome as an adult over the course of 7+ years by adopting proper oral posture and increasing chewing.
Another researcher found that people with stronger muscle tone (stronger jaw muscles) their interpupillary distance is wider. More simply put, people that chew more have wider faces.
(source: http://www.youtube.com/watch?v=vGWc03HxMG0)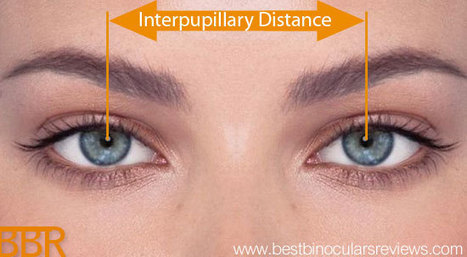 Again its as if the clay like skull is getting crushed and getting wider by the stronger muscles.
But in this case "crushed" is in a good way, proper muscle strength I suppose should provide proper interpupillary distance, giving proper symmetry and balance. The problem is most of us are raised on soft modern diet and have weaker muscles than we should.
Does this mean the ideal face is created out of ideal muscles?
I have noted that I started chewing a lot of hard gum everyday for the past month or so, and now my jaws remain closed automatically. And I have seen further positive things happening to the face although still very subtle but I can't wait to see what changes will continue to happen from simply just strengthening jaw muscles by chewing more. Which also allows proper tongue posture to more easily take place.
Comparing from my pictures from 2 years ago, its becoming more significant difference as far as my face before was more narrow and longer, it has definitely gotten wider, but a lot of that is attributed to adult palate expansion.
But only recently I found out that jaw muscles can also widen the face. In my opinion, we could all use little bit of widening of the face. Studies have found that women are more likely to go on a second date with men with broader faces, but they aren't good for long term relationship because they are more likely to not stay loyal…but I digress.
When I think of handsome men with broad faces, always reminds me of Leo.
His face is wide.. and seems to have gotten a lot wider than his younger days. Almost makes me wonder if he is getting NCR treatments.
What would happen to Leo if he developed muscle weakness of his jaws?
It is interesting to observe that people with nice symmetrical, wide faces keep their lips sealed. People that tend to leave their mouth open often, tend to have longer faces.
On Facebook I follow Tila Tequila and Lady Gaga, and they both upload selfies quite commonly, it is interesting to see that in like nearly all of Tila's selfies she has her lip sealed while Lady GaGa in most selfies has her lip open.
I understand that she is going for the sexy, lip open look that is so popular with models these days but judging from the fact that this is the look she has in nearly all the selfies, it is her posture more often than not, while Tila has the lip seal in almost all her pictures that's most likely her posture more often than not.  I would say Tila has the wider face, and Lady GaGa shows some symptoms of the maxilla dropping such as dark shades under her eyes in some selfies and more prominent nose, also recently she had her wisdom teeth taken out. Lady GaGa isn't that badly effected though to be able to sing the way she does and she is still very good looking imo, even though its harder to judge the real face with the make up. Its an interesting observation that is all. A girl like Megan Fox has longer face than Tila Tequila and she does pose with mouth open look in many of her photos, but most will consider Megan Fox to be hotter than Tila, and Megan Fox had braces as a kid… So who's to say wider is always better?
Conclusion
How to make long face shorter?
Things I would look into adult palate expansion, neurocranial restructuring, oral myofunctional therapy (aka training your tongue to rest on the roof of your mouth, learning proper swallowing pattern) and lastly which might be most important is to begin chewing more everyday and increase your muscle tone in the face. I am accomplishing this currently by chewing gum. Also look to eliminate liquid calories from diet such as fruit juices and smoothies as they will dull your appetite while decreasing your need to chew to gain calories.
Quite simply, consider that our ancestors had maxillas that were more up and forward in the face. And we know this is more ideal skull structure because they had room for all 32 teeth in perfect alignment and they had more than 10 mm of space behind their wisdom teeth.
If the had room for all 32 teeth and maxilla was more up and forward, they had better jaw lines, more pronounced cheekbones, I would guess they were generally better looking people than the average norms of today.
What was holding that maxilla up there for those ancestors? Current theory that makes the most sense to me is that because they had stronger muscles in the face since they were chewing tougher foods a lot more than we do.
As the monkey experiment described above shows, that bone is susceptible to change and manipulation by muscle forces even after growth has stopped. This should tell us that perhaps the most important thing to get a shorter face and reverse long face growth is to strengthen our jaw muscles.
Although this may take considerable effort for most people to endure.
Don't forget, ultimately… The seat of facial beauty is the tongue on the roof of the mouth.
Because the tongue is responsible for driving that maxilla forward in the face.
So don't do all of this chewing work, without remembering to keeping your tongue up there.
You will find that this is a lot harder said than done with weak jaw muscles because jaws will come apart during sleep and unconscious moments, and when jaws come apart the tongue is more prone to rest too low in the mouth.
Test this for yourself if you're some body that tend to leave their mouth open or if your jaws come apart during sleep. Begin increasing muscle tone in the jaws by chewing more. you can begin to adopt tougher foods but I like to compensate by chewing tough gum from Sweden.
This is getting quite long so I will end it here… Next I'd like to go more into some of the path I have taken so far to get changes to take place in the face including self-NCR where I performed balloon inflations inside my skull on myself and I have done literally over 250+ inflation over the last 3 years, what do I think from all of those inflations? and what I think are most important factors for restructuring the adult face.
Join membership to read more advanced content
Regards,
CP